這週輪到我自己最喜歡的狗狗了!
Picture Book: Dogs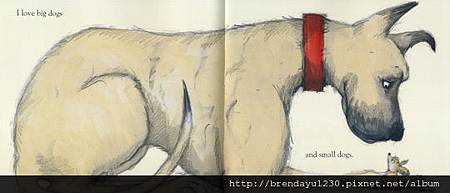 (圖片來源:麥克兒童外文書店)
Activity: Feeding the Hungry Dogs
孩子根據指令,選出正確顏色與數量的狗骨頭
ex: two yellow bones (小小孩)
ex: three purple bones and five orange bones (大小孩)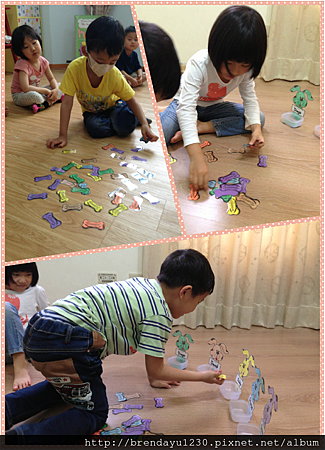 Picture Book: Knick-Knack Paddy Whack!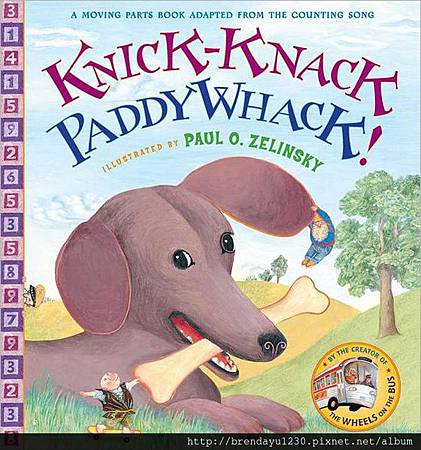 (圖片來源:http://www.bellissimakids.com)
Rhyme: This Old Man (CD: Wee Sing Children's Songs and Fingerplays)
Verse 1:
This old man, he played one,
He played nick-nack on my thumb;
With a nick-nack paddy whack, give a dog a bone,
This old man came rolling home.
Verse 2: ...two...on my shoe
Verse 3: ...three...on my knee
Verse 4: ...four...on my door
Verse 5: ...five...on my hive
Verse 6: ...six...on my sticks
Verse 7: ...seven...up to heaven
Verse 8: ...eight...on my gate
Verse 9: ...nine...on my spine
Verse 10: ...ten...once again
YouTube 影片:http://www.youtube.com/watch?v=toUJdB3I8Ok
Picture Book: Play Time, Puppy!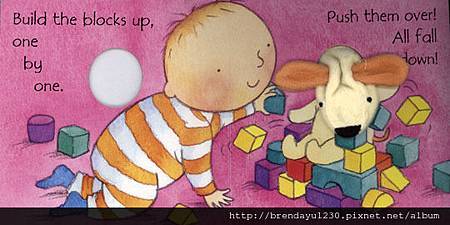 (圖片來源:麥克兒童外文書店)
Activity: Making a Spotty Puppy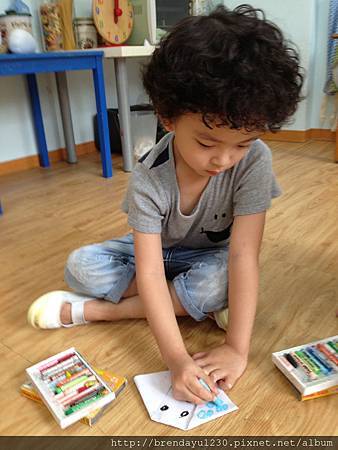 製作步驟請點 (http://www.enchantedlearning.com/crafts/cards/dog/)
Song: Ten Little Puppies (Tune to "Five Little Ducks")
Ten little puppies went out one day
To dig in the dirt and play, play, play
Five were spotted, and five were not
And at dinner time, they ate a lot.
(adapted from Cheryl's Sweethearts ChildCare)
Activity: Puppy Puzzle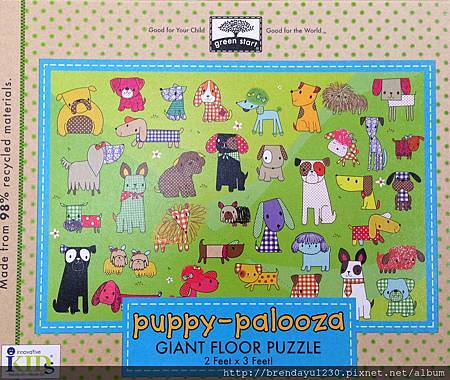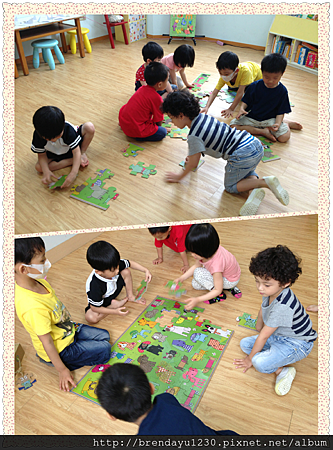 完成後,請孩子指出pink / blue / black / hairy / spotty puppies